Political Action Committee
The outcome of SD Legislative elections is very important to the commercial construction industry.  There are critical decisions to be made on growth initiatives, tax reform, worker's compensation, bidding procedures, delivery systems and other challenges that affect the industry.  Building strong bi-partisan coalitions will be vital to keeping our pro-commercial construction legislative agenda at the top of the South Dakota Legislator's list.  Through your generous support of the AGC PAC, you can help guarantee the SD Legislature will be commercial construction friendly, and that your business has a voice in the legislative process.
The PAC's goal is to help elect and re-elect pro-commercial construction and pro-business candidates to the South Dakota Legislature.  As an individual voter you have only 1 vote, but as an active PAC contributor you can have an impact on races across the state of South Dakota.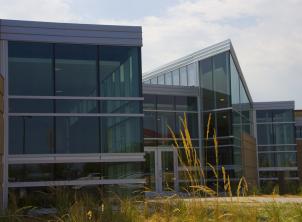 Your contribution to your AGC PAC will have a multiple impact when added to the contributions from other AGC members.
We need to support those legislators who have or will support us in the improvement of rules and regulations in our industry.  The PAC Committee meets to make recommendations as to where monies you have invested will be distributed, please let us know if you have a candidate you would like to see the AGC Building Chapter support.  Your input is important and has weight in the decisions made by the PAC.
Contributions or gifts are NOT deductible for tax purposes.
Only personal or non-corporate checks may be accepted.
Participation is strictly voluntary.
Your AGC of SD Building Chapter membership will not be affected if you chose not to contribute.